About Jim Greiner
Jim Greiner is a multiple award-winning, internationally acclaimed percussionist, corporate team building drumming pioneer, educator, inspirational speaker and drum circle/community drumming leader. Jim performs, teaches and conducts interactive rhythm sessions worldwide for corporate and community groups from his base in Santa Cruz, in the San Francisco/Monterey Bay Area of California.
Jim has been playing hand drums and percussion instruments since 1970, including two years in Africa where he was profoundly moved by the power of purpose-driven group drumming to build community bonds, invigorate and focus people, release stress and celebrate Life.
Jim plays Congas, Bongos, Timbales, Djembe, Ashiko, Frame Drums, Cajon, Udu, Shekere and other shakers, tambourines, Afucé/Cabasa, Clavés, bells & blocks, cymbals & gongs and percussion sound effects. He performs, records and teaches a wide range of musical styles including, Rock, Funk, R&B, Soul, Latin, Reggae, Blues, Jazz, contemporary & traditional Caribbean & African, and Pop.
Jim's areas of percussion expertise include:
Performance & Recording

Interactive Rhythm Sessions, Community Drumming & Drum Circles
Rhythm-based Corporate Team Building & Conference/Meeting Ice Breaking
Interactive inspirational keynote sessions for corporate & community conferences
Percussion Education

Rhythm-Based Personal Enrichment & Personal Empowerment Playshops
"Jim Greiner is an accomplished and versatile percussionist, an outstanding educator and a very strong communicator.  his enthusiasm for percussion and positive mind-set is exhibited in every event in which he participates"

– Steve Nigohosian, Artist Relations Manager, Latin Percussion Instruments
Jim has won many awards and accolades over the years for his percussion activities, including:
A rare seven-time winner of influential consumer and trade publication Drum! Magazine's annual Readers Polls for his performance, teaching, DVDs and Drum Circle Facilitation
Artist Of The Year (2012) for Santa Cruz County, CA
Business Mentor Of The Year (2008) for Santa Cruz County's Your Future Is Our Business Program
Gold Medal Award for Ongoing Participation: Jacob's Heart Children's Cancer Support Services
Friend of Music Therapy Award by the American Music Therapy Association
Partners In Greatness Award: Latin Percussion Instruments for the LP Jim Greiner Shekere
Has given over 30 presentations at the prestigious Percussive Arts Society International Conferences (PASIC)
Has taught workshops and given instrument demonstrations every years since 1993 at the National Association of Music Merchants/International Music Products Trade Show
Has been featured in articles and broadcasts: PBS, NPR, the BBC, the Discovery Channel (South America), Meetings West Magazine, The New Age Journal, Rhythm! South America, Drum Business Magazine, The New Your Post, and numerous local and regional publications, radio and TV features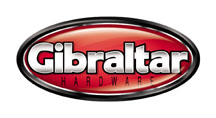 Jim's current projects include:
Conducting Interactive rhythm sessions worldwide for corporate groups, conferences, community events, schools, therapeutic centers and private celebrations

Teaching Rhythm Power® private and online lessons and group sessions as a Life Practice worldwide for personal enrichment and empowerment


Performing in a number of bands that headline festivals, concerts and nightclubs

Active in San Francisco and Los Angeles recording studios

A member of the international Percussive Arts Society as a workshop presenter, and member of the PAS Interactive Drumming and Health & Wellness Committees

Writes and gives presentations about the physical, mental and emotional benefits of purpose-driven drumming for music and wellness consumer and trade groups

Is an endorser/clinician for leading music instrument manufacturers: LP, Sabian Cymbals, ProMark Drumsticks, Gibraltar Drum Hardware, Toca Percussion, Audix Microphones and Factory Metal Percussion